I have been dreaming of ways to change our dining room for a long time. The walls were plain white, and it was pretty boring. A few days ago, we had it painted and got some crown molding & wainscoting added. This room has been totally transformed. I forgot to get "before" photos, but here is the "after."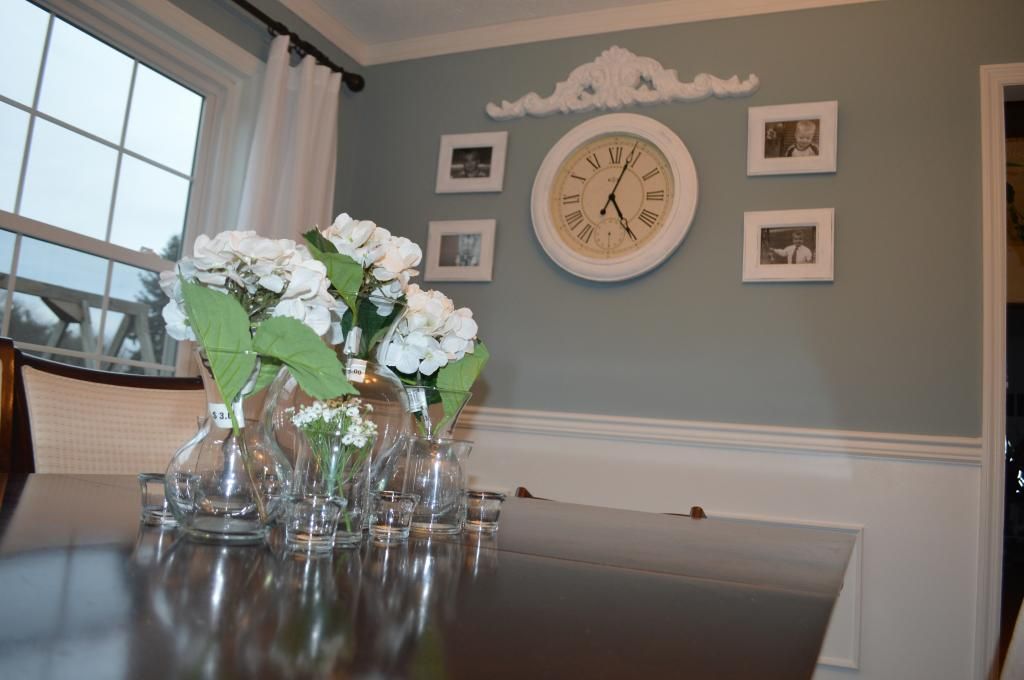 I painted some old frames white & distressed them with sandpaper & used the same technique on a few accent pieces I found that weren't white. Adam got me that clock for my birthday a year or two ago & I painted it to match, too.
I am still working on the centerpiece (notice the price tags still on some of those flowers?). I am not sure exactly what I want just yet, but I like it so far.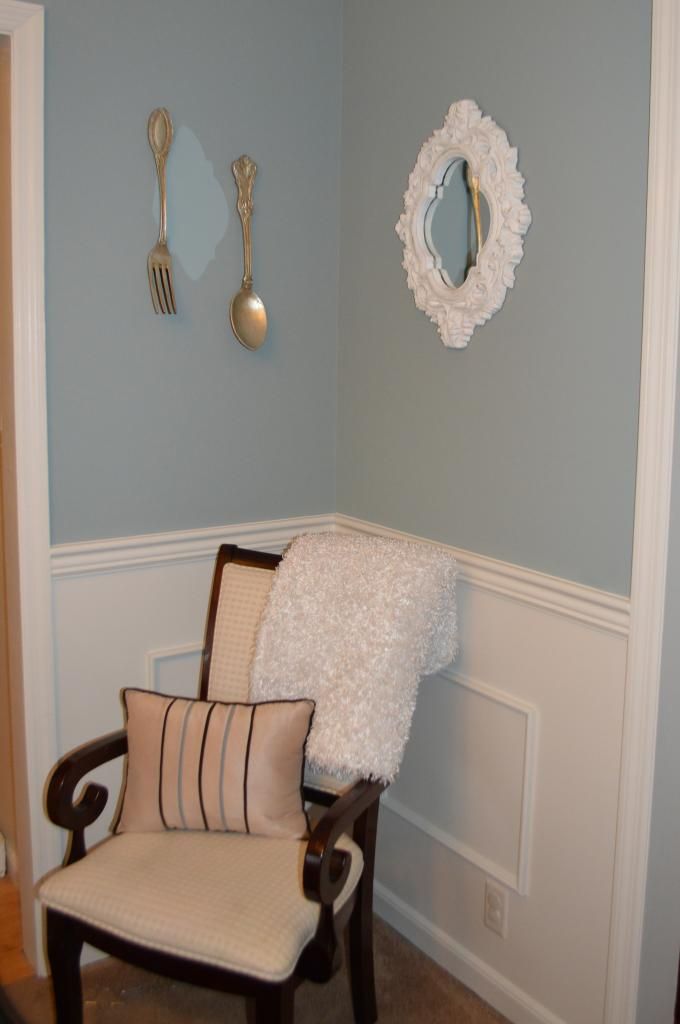 The mirror cast a weird reflection on the left wall, there. Wes thinks my fork & spoon are silly. I mean, he had tears of laughter in his eyes while telling me that! I think I'll leave them up just to see him laugh so much! Plus...I LIKE them!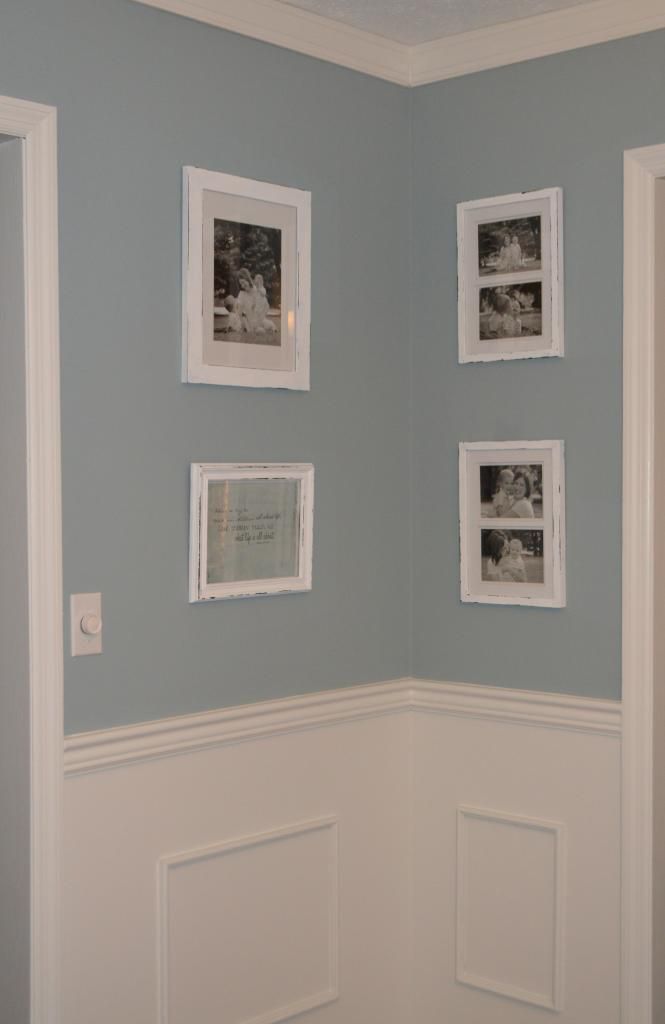 The quote on the lower left frame says, "While we try to teach our children all about life, our children teach us what life is all about." (quote from Angela Schwindt)
The living room walls were also painted & I have new curtains up, but I won't show photos of that room until after I get my DIY artwork done & hang it on the wall.
Enjoy the rest of your week!