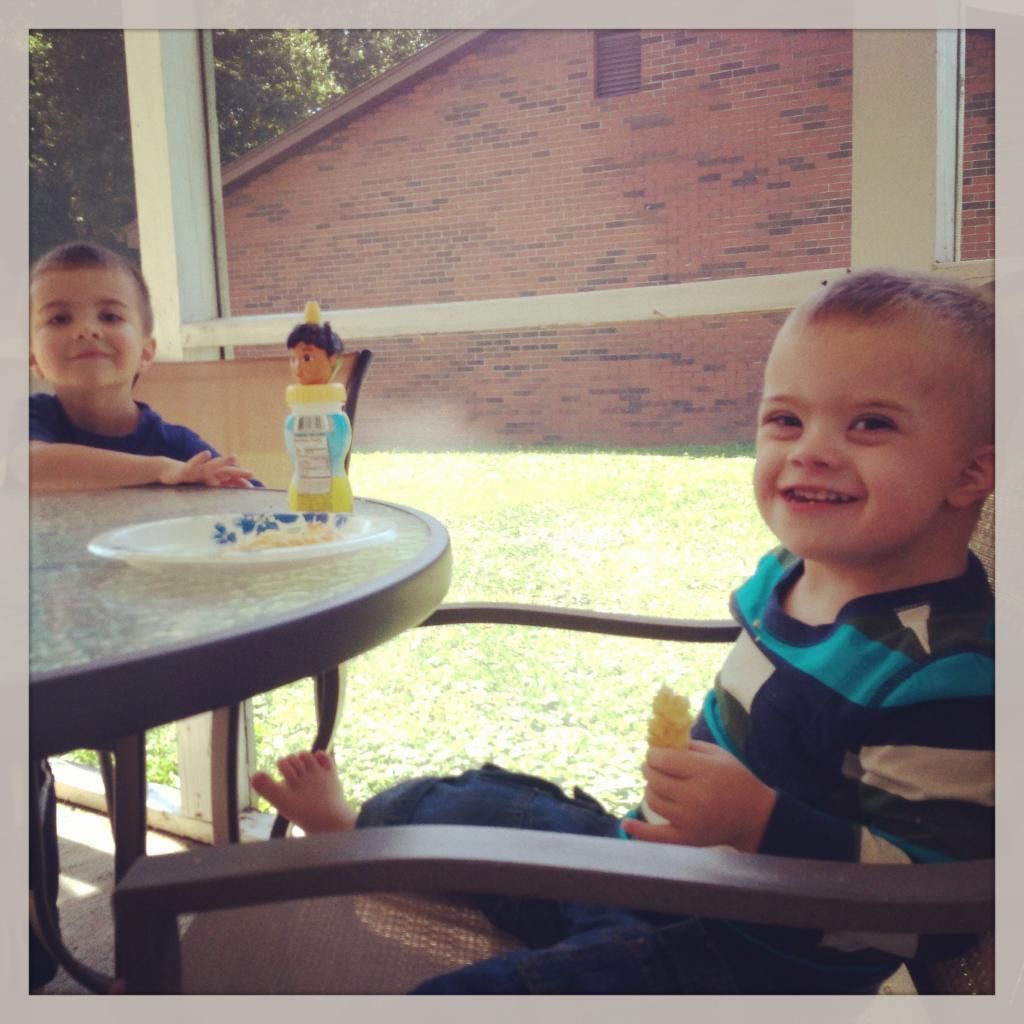 I wrote this a couple days ago, when Levi was in the hospital. He is home now, getting a breathing treatment every four hours. We are happy to all be together again, and I am most thankful to be sleeping in my own bed! He had difficulty keeping his oxygen levels up after getting croup the week before. He was in rough shape for a while, and we are thankful he bounced back so quickly.
Adam stayed with his grandparents during that time. Grams got some cute pictures of him while he was there.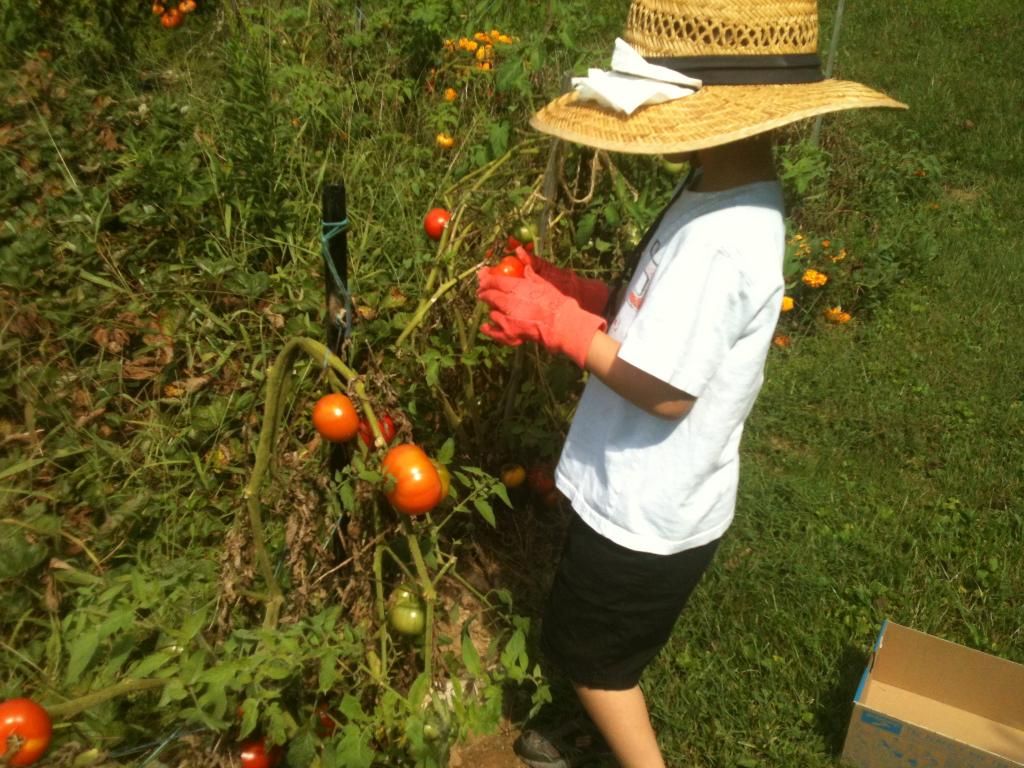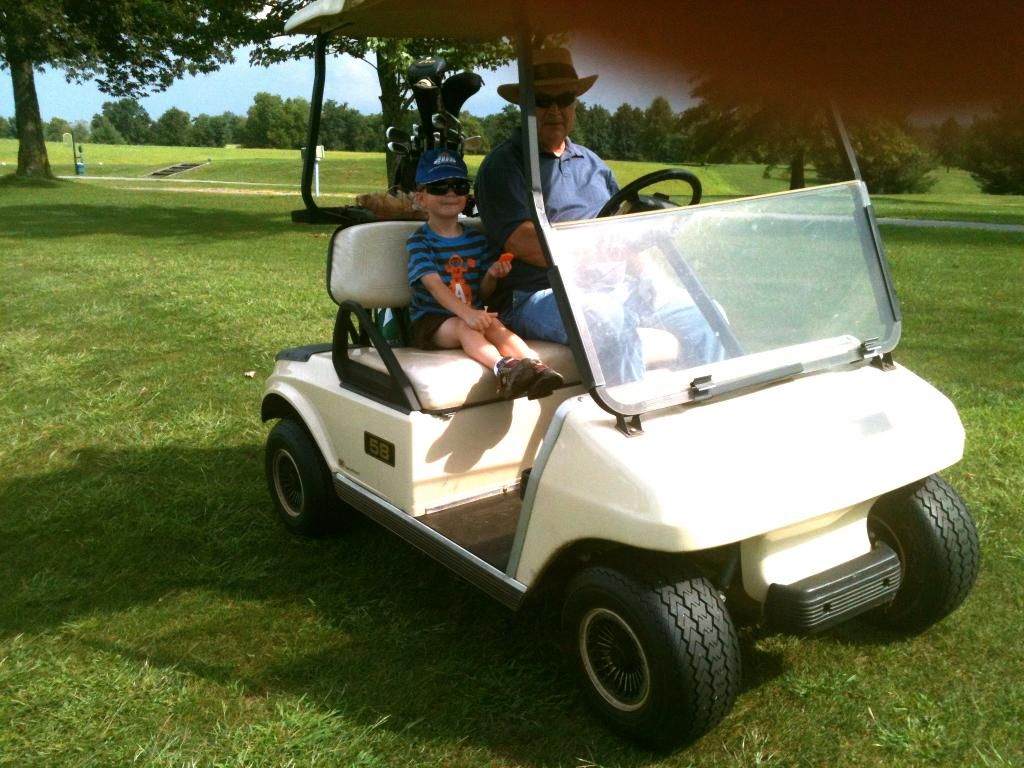 ---------------------------------------------------------------------------------------------------------------------------
A few weeks ago, I spent several days spellbound by a book that a dear friend loaned to me.
Twelve Clean Pages
by Nika Maples mesmerized me and was so captivating that I am going back through it so I can let some of my favorite passages soak in even deeper. The title of the book refers to the twelve years she lived before being affected by lupus, the twelve pages left clean in her life.
The setting in the book is often a hospital or a facility of the sort. As I write this, Levi is in the hospital with low oxygen levels following a bout of croup. My nose burns from the bleached linens that permeate the room, and the intense fluorescent light glares harshly down on my keyboard. Yet my surroundings are familiar and not upsetting to me.
My fifth birthday party was at my mother's bedside in a hospital & I remember the beautiful doll she made for me in its own Moses basket & how special I felt that day. Not the typical location for a five year old's birthday party, but some very precious memories were made in that hospital. I spent a lot of time in the hospital with the complications of my first pregnancy and have been at Levi's bedside many nights sharing an uncomfortable chair that folds into a makeshift bed with my 6'2" husband. Somehow there is something peaceful about being away from the everyday chores of life and handing responsibility over to the professionals. I don't feel shaken by these experiences but feel refueled in a way. It gives me a chance to do things I normally wouldn't get to do...write a blog post for example!
Like Nika Maples says on page 27 of
Twelve Clean Pages
, "All trials are allowed by God. None are surprises to Him. And none are beyond Him. He can employ any circumstance for our spiritutal good. This difficulty becomes our discipline. That ache, our education. God recycles - repurposes - everything so no pain is wasted. We must trust."
I felt that way during weeks on end of bed rest while pregnant with Adam, after years of trying to have children, we got so close to losing our first child multiple times, but I always felt peace about the situation.
In her book, Nika Maples also talks about those who have experienced "a hollowing heart wound." She observes that these people are capable of feeling more.
"
What is merely ladled for others is pitcher-poured into them. This is not because they have earned more joy, but because they are thirstier for it.
"Two men fall to their knees at the edge of a river. One has crossed the lush hill country. The other, a scorching desert. Both desire the cool water's refreshment, but only one drinks with his soul." (13)
I love those thoughts. I love this book. Besides her wise words and reference to Scripture, she shares her experiences living with lupus and has the writing talent to bring you into her world to experience her life as if you were a right there in the room with her.
She also shares how she became a teacher. There are great quotes & meaningful moments it in that part of the book as well. I can't imagine finding a favorite book that will top this one. Check it out!
Maples, M.
Twelve Clean Pages.
(2011). Noth Richmond Hills, TX: Bel Esprit Books.