Levi turned three this week, and I have been thinking back to the first week of his life. I remember my fears about how his diagnosis would be received by others. I felt like Wes & I would be fine with everything but wondered how others would feel being around him. I worried people would be uncomfortable spending time with our family because of Levi's differences. I am so grateful that my fears have not been the reality.
Trying to get him to eat was quite a struggle. I had to give him breast milk through a syringe after each nursing session to make sure he'd get enough.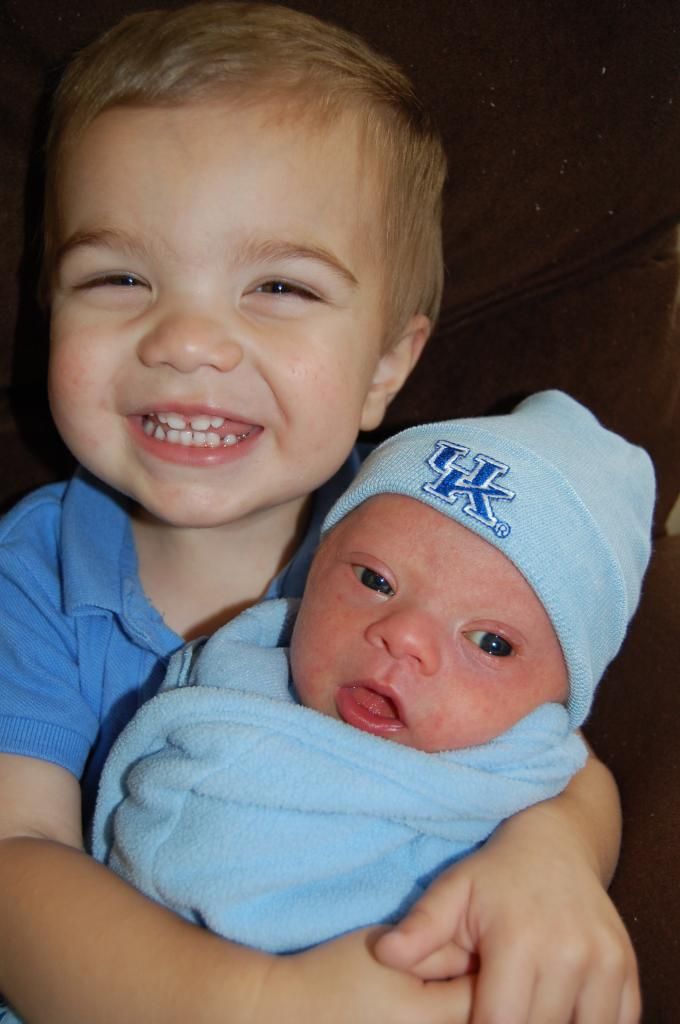 Adam holding Levi shortly after he arrived home from the hospital.
Over the past three years, I have learned...
He doesn't make people uncomfortable.
Grams & Levi playing outside.
He hasn't changed our lives in a bad way.