Levi has had a rough time recovering from getting his tonsils out...so rough in fact he is still in the hospital. He is refusing to take a drink of anything. Partly because he is in so much pain, and partly because he choked on his medicine once, which terrified him. Leave it to us to figure out how to make a one night hospital stay into a four night adventure, and you know we have to keep it interesting...I had to work in Pittsburgh on Saturday.
Wes' mom is someone I'd sure have a hard time living without. She brought Adam up to visit Levi on Friday and drove us to Pittsburgh. I was so grateful to have that special time with her & Adam (and to have a chauffeur since I was so sleep deprived).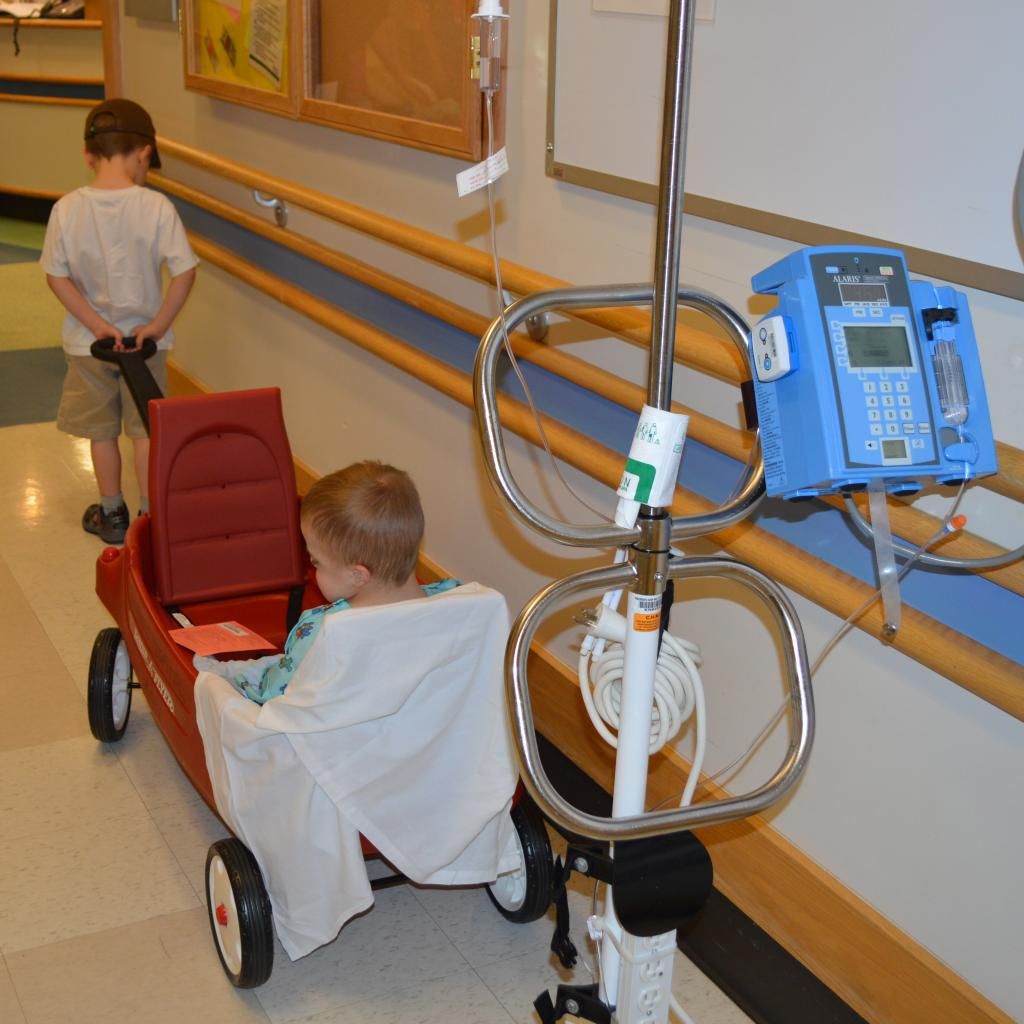 On the way to the hospital's toddler playroom
This morning, we took Levi down to the cafeteria for breakfast.
Drinking is his ticket out of here. He is still on an IV. We are praying his progress continues and tonight will be his last night in the hospital.
Of course, Levi still finds time to smile even in a rough time. Pray that we will have a good report to share soon...from home!