Our big boy had a birthday yesterday! Adam wanted to make him a Mr. Potato Head cake. It ended up turning out pretty cute!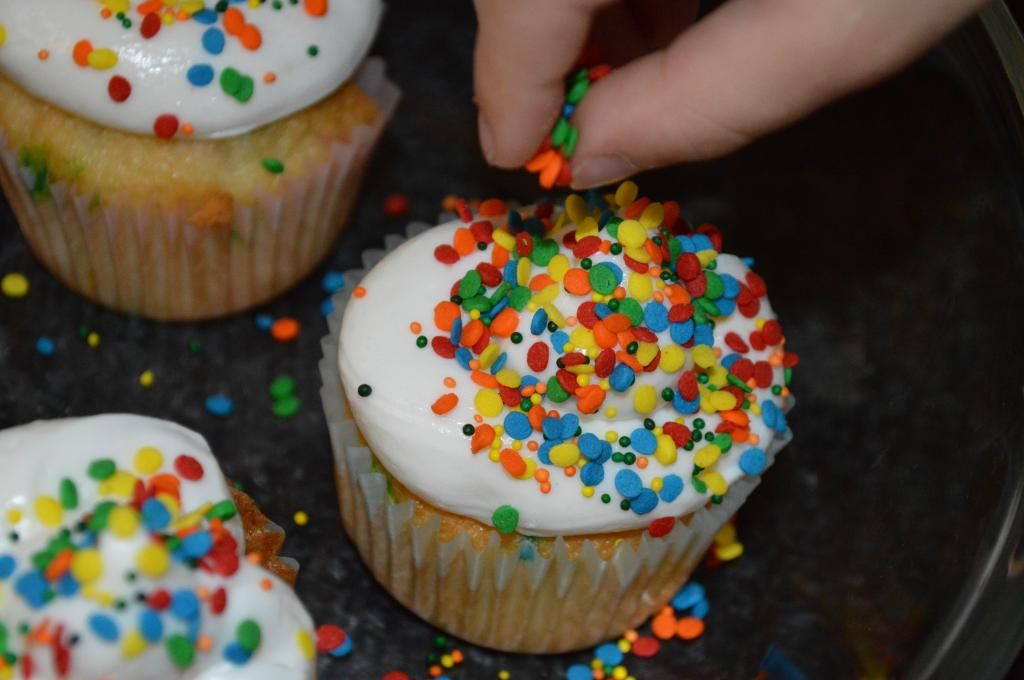 Adam helped with the cupcakes, too.
Can I have one? PLEASE?
So thankful he was finally having a good day after his tonsillectomy. Last night is the first night he slept all night. Happy 3rd birthday, Big Guy!