-->
Adam's follow-up blood work indicated that strep was not the cause of his tics, which is a good thing. Other infections can cause the same symptoms, but if strep were the culprit, we would have a higher chance of reoccurrence, worsening, or permanence. We didn't have any luck changing up the antibiotics, but his symptoms lately have been mild enough that most people wouldn't notice. It hasn't been affecting his speech or thinking anymore, and we are grateful for that.
It was an Easter activity they did at the library during story time. We've been working on this skill at home, and I was so excited to see him sit down & get right to work without any help!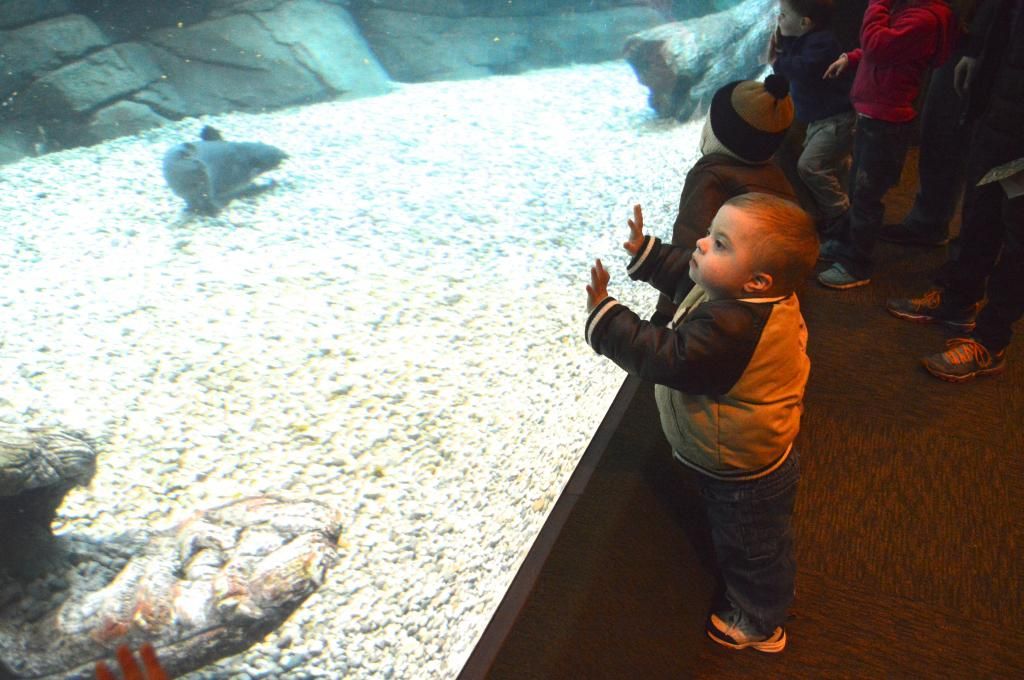 Levi was so enthralled with the manatees he didn't move for close to 15 minutes. I finally had to tear him away so we could catch up with the rest of the group. Wes thinks this is a good reason to get a fish tank...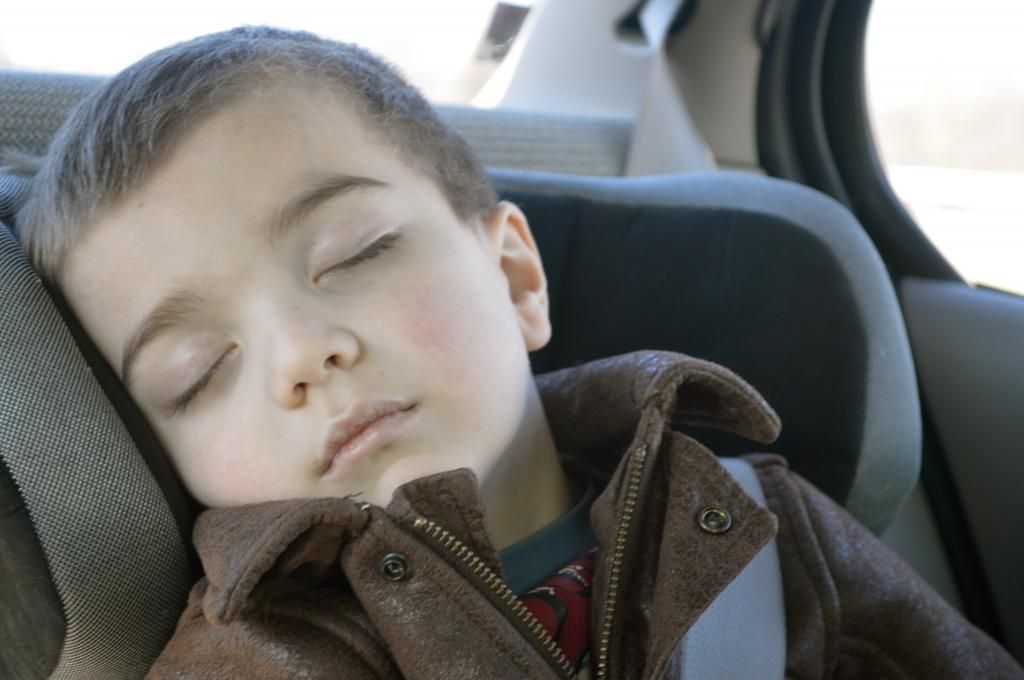 On the way home :)

Wes & I were cracking up & the first thing he asked was if I got a picture of it.
This
is what our Easter was like. We hunted eggs in the front yard & had a peaceful day of worship and time at home together.
That
is how I found them the other morning when I got out of the shower: all snuggled up in a blanket watching a cartoon.