My day:
First up: Levi's physical therapy appointment
Arrive home to find occupational therapist in the driveway ready for another therapy session
Lay boys down for naps and someone comes to the house to replace passenger side window on vehicle (that's another story for another time)
Another repairman comes to work on water softener & filtration system in garage
While repairs are being done, I contact the doctor about some of Adam's tics returning. She wants to see him & test him for strep ASAP.
Get kids in vehicle for doctor's appointment- vehicle won't start
I make phone calls and discover that the car door was open so long during the window repair, the battery was drained.
Thankfully our auto repair shop makes house calls. We quickly get a jump start & leave just in time for the doctor's appointment.
Adam is given some Valentine's candy during his office visit & gets one that is too hot.
Doctor kindly gets him a glass of water
Next he starts thrashing around & screaming while she checks his ears, knowing a painful throat swab is next...
Meanwhile, Levi tries to grab the cup of water, dumps it on his own head and all over his shirt. Then slips on the floor into the puddle of water and starts screaming and crying.
While both boys are crying, the doctor and I burst into laughter. She says, "This is one for the record books!" Adam sadly crosses his arms and tells us, "This is not funny."
Get home, water filter still on same cycle it was on when we left the house (not good since we have a septic tank)
I start to back the other vehicle out of the garage to gain access to the water filter system
And do this...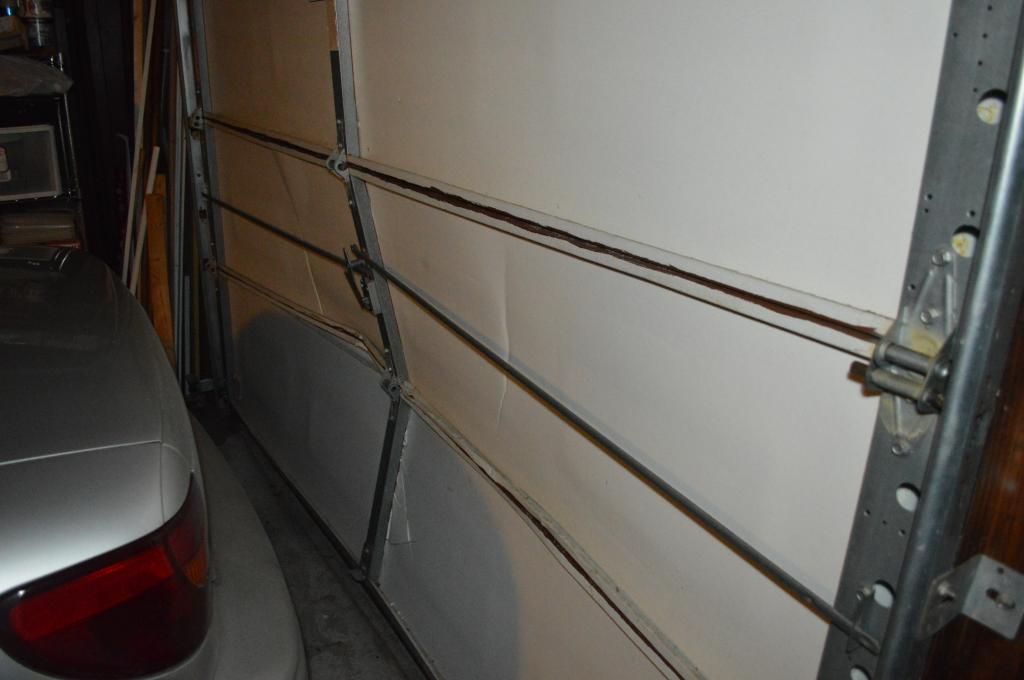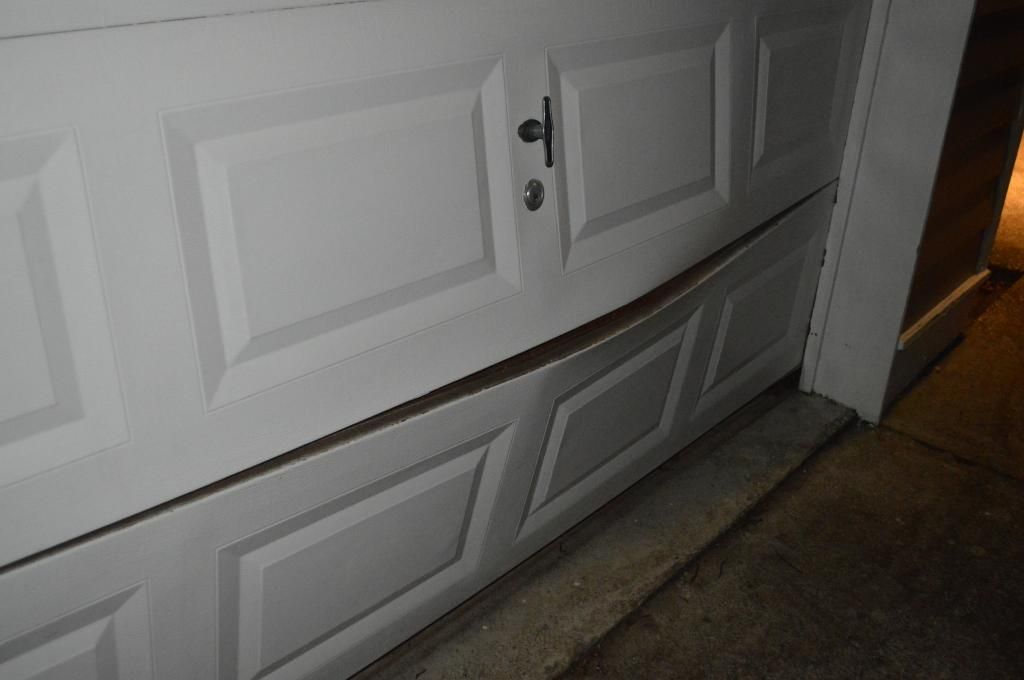 I laughed about everything until this. Thankfully, Wes is laughing now. Having someone like him to come home to makes days like this easier to bear. I suppose tomorrow will be better. Except that I won't be able to get the car out of the garage!