Levi has been pretty congested the last two weeks, & now it has gone to one of his ears. He started some antibiotic today which should clear him up soon. Adam has had some tics return since Wednesday. Nothing that most people would notice, but it is a little discouraging.
Today we went to be a part of a class for college students studying speech pathology. They observed Levi while he ate and gave a lot of positive feedback. The professor was very happy with his mouth closure and tongue positioning. She suggested allowing him to drink from an open cup each day to help him with verbalizing. I love opportunities like this to help others and to learn more. It was a good experience for Adam, too. He taught one of the children there how to throw a paper airplane and was very encouraging and kind.
Levi was so hungry, he didn't seem to mind everyone watching and taking notes.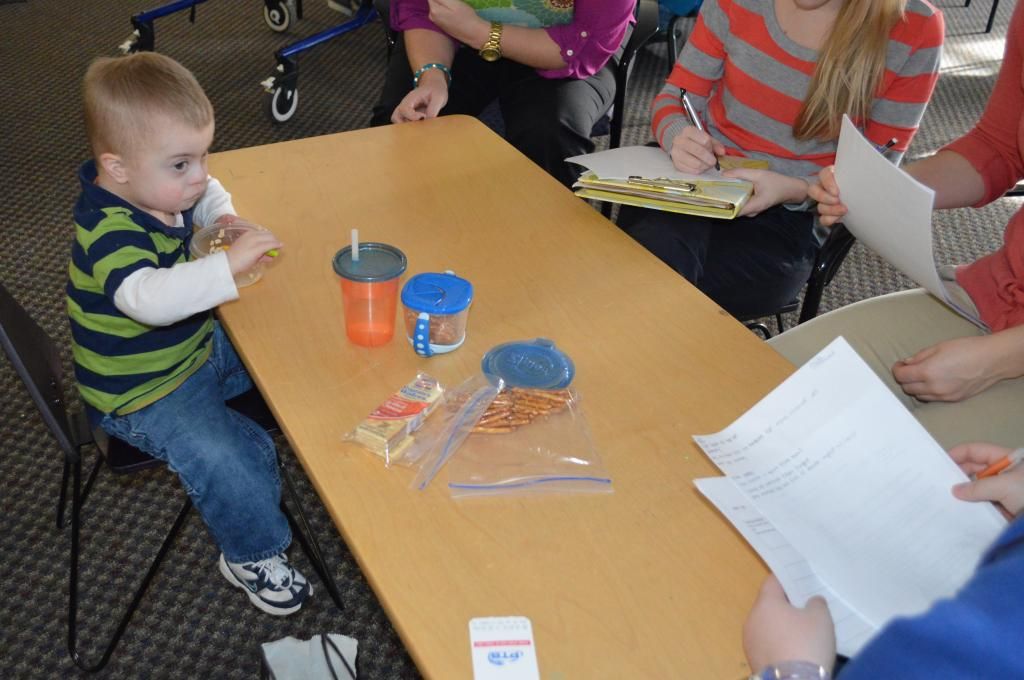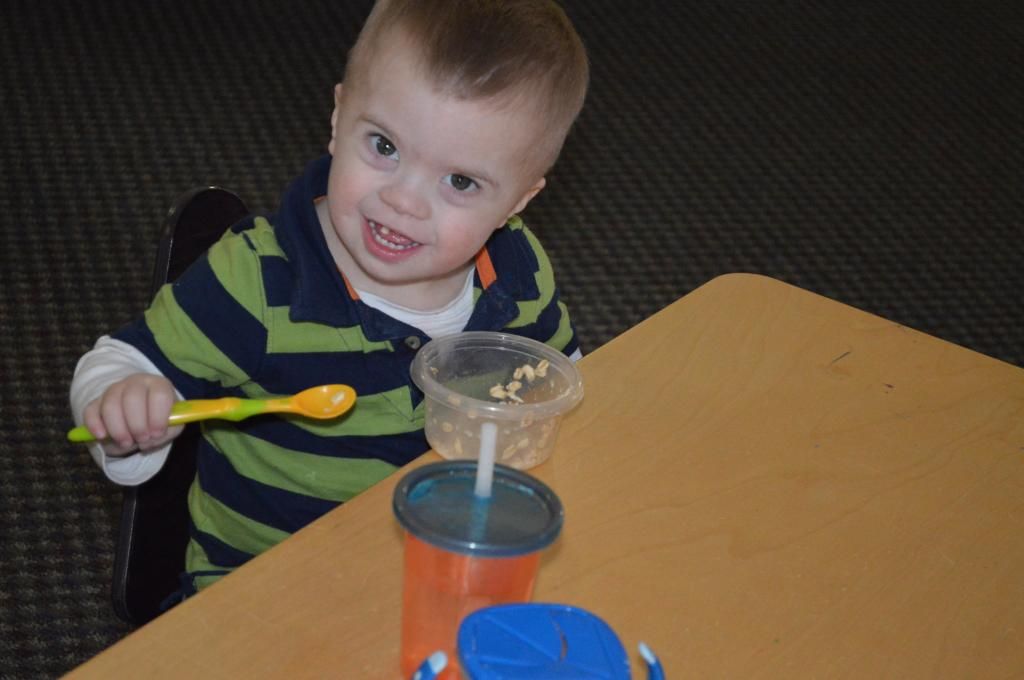 Here is a video I took one night last week. Hope it makes you smile. Valentine's photos coming soon!