Adam has improved even more since my last post. Today, I didn't notice any tics until late morning, and normally I see them right away. He still has some jerky movements and a few tics here and there but nothing at all like we were seeing. Thank you so much for praying for him and for the cards and kind words so many of you have sent our way.
We saw the pediatrician today and are trying to decide what to do next to prevent a relapse. Today was his last day of antibiotic. She was going to call to get Adam's test results back from the hospital but seems to think that strep is to blame. She even wrote P.A.N.D.A.S. on his check-out paperwork and had the rest of us go get swabbed for strep to see if we are carriers.(The quick swabs were negative, but they did a culture that should come back in a few days.) Even the children diagnosed with P.A.N.D.A.S. that respond well to antibiotics can expect a 5-6 week episode that gradually dies out.
The P.A.N.D.A.S. Network website
reports that "'low level anxiety and OCD/TIC issues may remain permanently or fade away after several weeks or months." If they are exposed to strep again, they are at risk for developing a more severe reaction. It is very important to protect a child with P.A.N.D.A.S. from strep during their first year of healing from a flare-up, so some children remain on antibiotics long-term.
The pediatrician texted me earlier tonight to get my email, so I will let you know what she thinks we should do when I hear from her.
We recently had the pleasure of having six extra people in our home for four days. This is my favorite friend in all the world.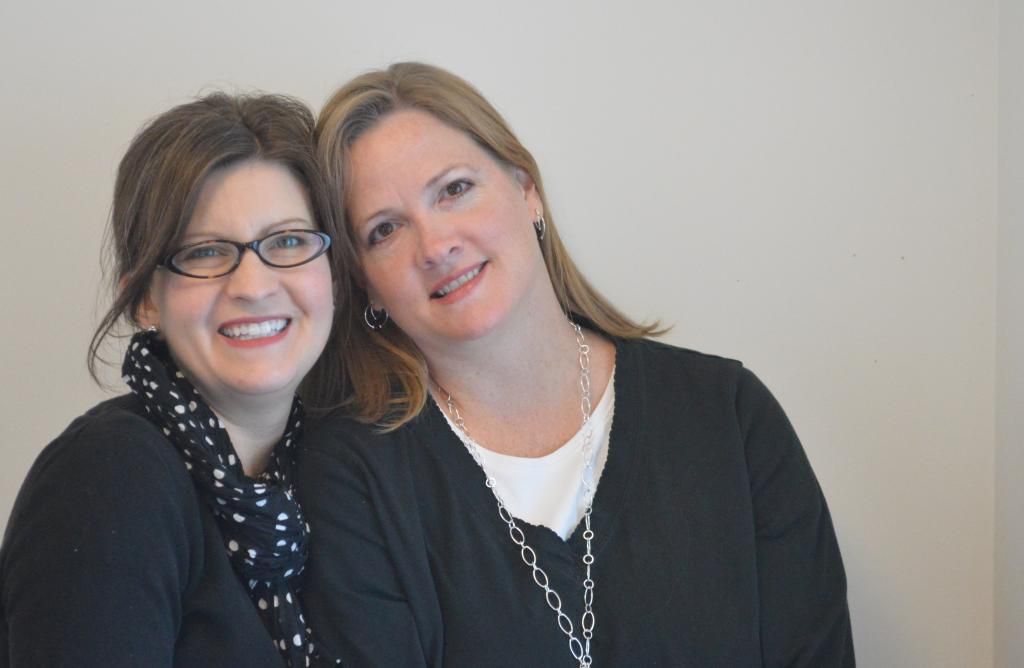 Good photography, Addy!
I don't ever worry about telling anyone that, because everyone knows it's true. There is no other friend that can make me laugh as much as she does and no one else makes me feel closer to God. Pretty good qualities to have in a friend, wouldn't you say? Her husband is just as great, and our families love being together.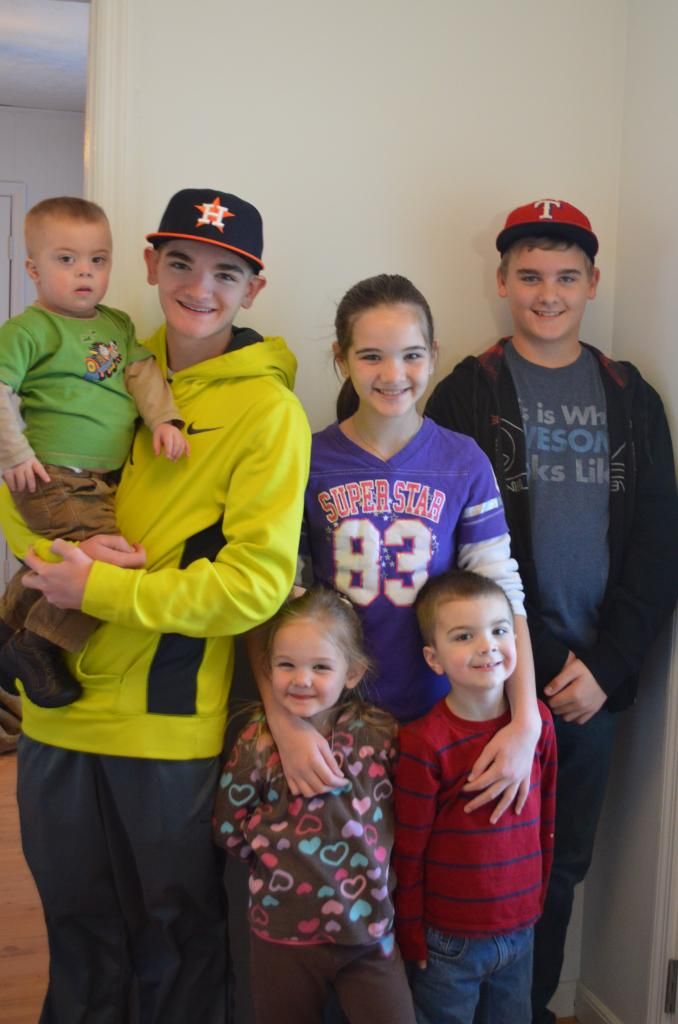 Her husband preached for our congregation Sunday morning and spoke at a youth rally while they were here. He is an excellent speaker, and his deep concern for the souls of others is evident in his words and actions.
Years ago, Amy told me that she was praying that I would be able to have a child and that she'd have another child shortly after. I had been longing for years to become a mother, and she wanted another child. She wanted to get pregnant again but wanted it to happen for me first, so that is what she prayed for. Soon after that prayer, I did get pregnant...three months later, so did she!
Now we are praying we can one day be in-laws.
So far so good!
Here are some other pics from this weekend.
Levi reading our picture Bible...
and cheesing for the camera...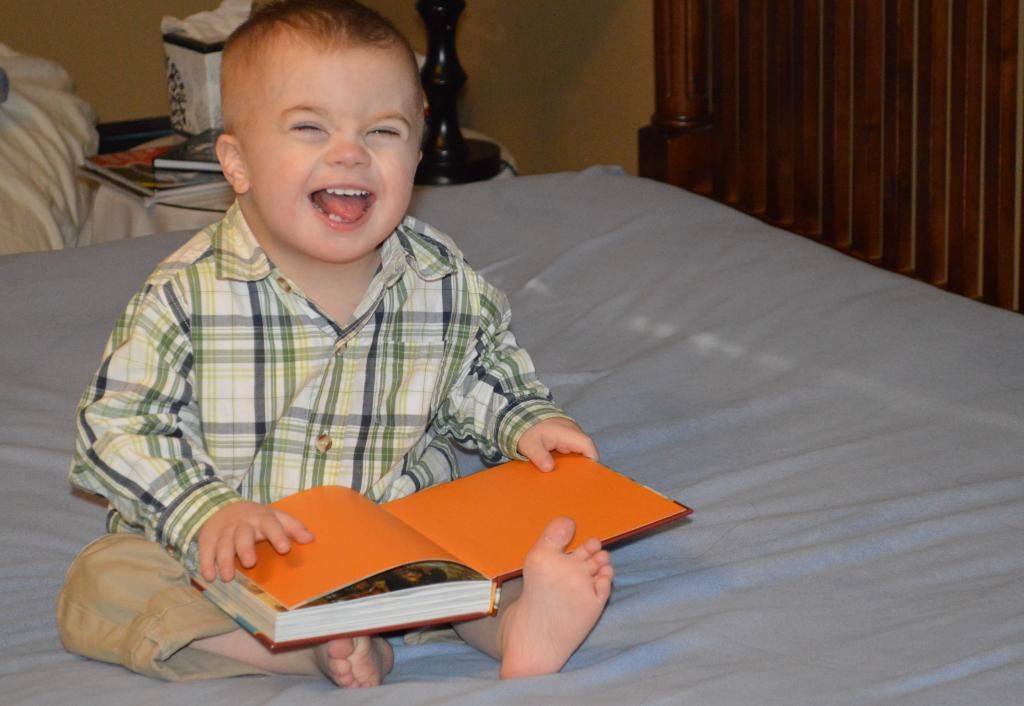 Here he is in Bible class the same night.
Kisses from his sweetheart, Chelsea, at the youth rally
This next picture is one of my favorites. Levi was squirming around and was about to slide out of Addy's hands. So funny that her expression was captured.
Wes is feeling bad. He actually got swabbed for the flu today when they swabbed for strep. Adam went to bed with a cough and a fever. Levi started having a runny nose yesterday, and my throat hurts. Lovely.
My mom had a thirty-one party recently and got me a skirt purse. It took me awhile to decide what to get embroidered on it, but I think this should do the trick...
Have a great rest of the week! I'll touch base again soon.